The woman, whom Jimmy Seville groped in Top Of The Pops, fears that Steve Coogan will "fight" to portray the "monster" in a future BBC drama, amid calls to cancel the series.
When Sylvia Edwards was 18 years old she was attacked on camera during the recording of the music show, but her complaint about the host's behavior was dismissed by a crew member who said it was "just Jimmy Seville".
Footage from the 1976 program shows an incident when she struggles to get away Savilwho says to the camera, "Could the guy get used to it all."
Ms. Edwards told Sky News that she told about her test to the creators of the mini-series "Retribution", in which Coogan will show in the role of serial abuser later this year.
Coogan defended the drama after criticizing its potential impact on Seville's victims BBC also face claims of hypocrisy for broadcasting the program despite his role in the scandal.
An investigation in 2016 found that Seville abused 72 people linked to his work at the BBC, including eight rapes – with one victim in just 10 years.
A former Yewtree detective has questioned the show's purpose and told Sky News he wants the BBC to abandon plans to show the drama, saying it is "disrespectful" to Seville's victims.
Although Ms. Edwards supported the program, she is afraid Coogan – best known for his comedic character Alan Partridge – can hardly portray Seville's "sinister side" after he called host Jim'll Fix It "the most disgusting man who has ever been on this earth".
She told Sky News: "I hope (Coogan) portrayed this well so that people would understand how monster this man was.
"(Coogan) may be behaving like an idiot like Jimmy Seville, but I think he can fight the sinister side.
"Jimmy Seville was destroyed anyway … he will forever be remembered as a pedophile.
"I hope (Coogan) plays it well … I hope he plays it so people can see how vile Seville is."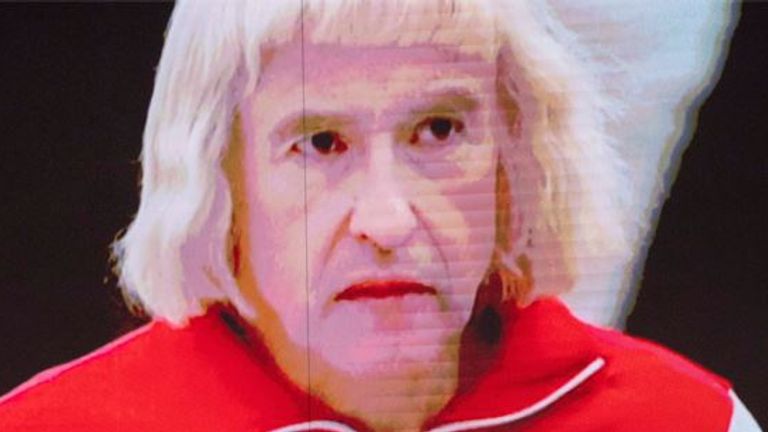 "This dirty old man is touching me"
Describing her trials at Top Of The Pops, Ms. Edwards said Seville's hand was "like a hard rock" when he touched her and she could not escape because she was surrounded by those present.
"I just thought he was disgusting," she said.
"His hand was like a hard rock, I couldn't move it.
"I was shocked and embarrassed because there was nothing I could do about it.
"If he had done it to me now, if he had been alive, I would probably have hit him.
"But when you're young … I'm embarrassed because the camera was so close and I think, 'God, everyone sees.'
"You have so much in your head at this time. And you just think, "This dirty old man is touching me and I can't move."
"There were people who were just rushing, so I couldn't get anywhere at all. I hated it.
"Even now I still don't like to have someone too close behind me."
Ms. Edwards, who was visiting Top Of The Pops with a friend, said she reported Seville's attack to a crew member, but "he basically told me to get lost."
"He said,' Go, it's just Jimmy Seville, '" Ms. Edwards added.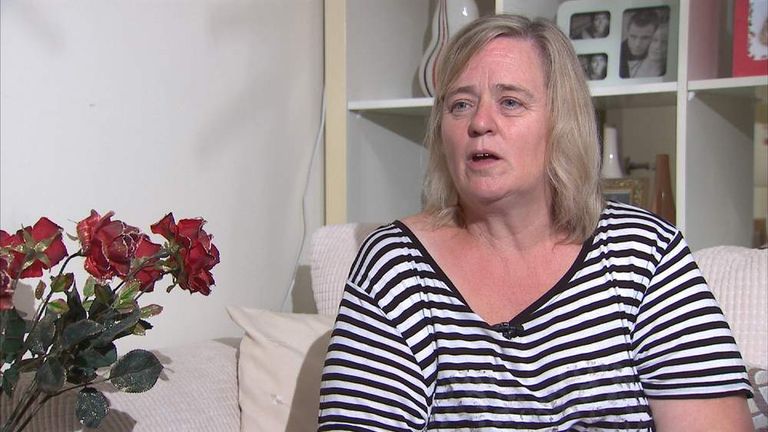 Now 64, the mother of two from Twickenham, south-west London, has said she is "somewhat pleased" that the drama about Seville is being filmed because she hopes it will encourage victims who have not come forward to speak out.
She added, "It won't bring (anything) good, a man is dead and he should rot in hell if I don't care.
"But I hope people come forward … It doesn't matter if they're celebrities, whatever – go out and tell someone.
"No one is above the law. Nobody. "
The former detective is urging the BBC to break up the Seville drama
Former Operation Yewtree detective Gary Pankhurst has called on the BBC to abandon plans to broadcast The Reckoning after saying it was "operational" and "harmful" to Seville's victims.
The series is set to air on BBC One later this year, October marks 10 years since the launch of Operation Yewtree, an investigation into allegations of sexual abuse by Seville and others.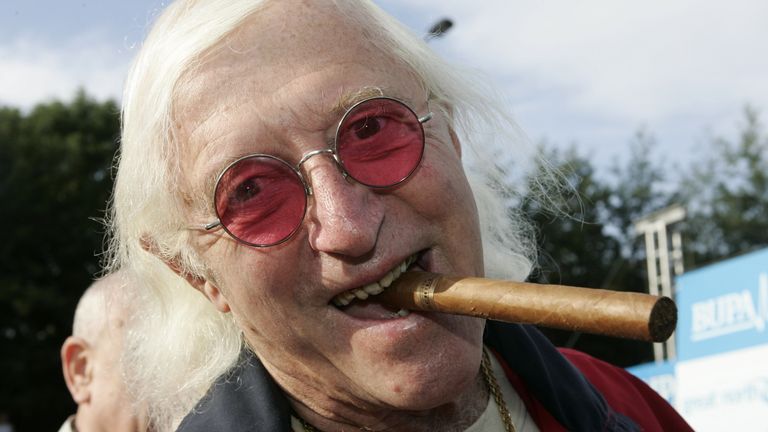 Pankhurst told Sky News that he was "very concerned" about the show's impact on survivors, and questioned the goal of creating a drama about Seville's abuse.
He said: "I feel like I'm completely deaf.
"No matter how carefully the drama is done, it remains a drama.
"Ultimately, there is no need for that.
"This story is not told by the BBC. They have no right to do so.
"I think it's disrespectful, among other things."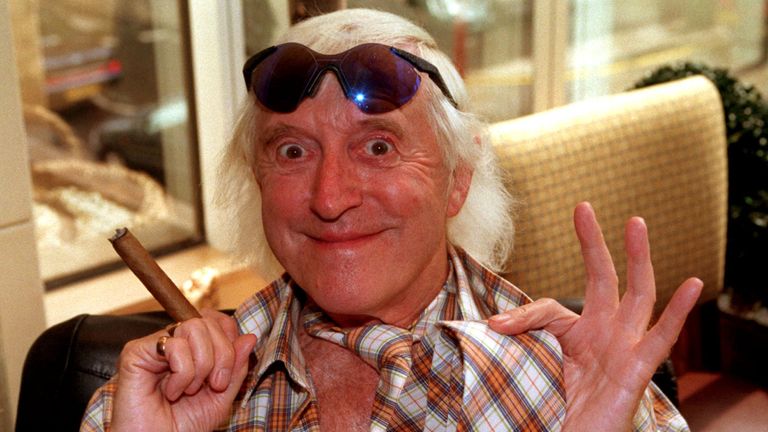 Mr Pankhurst, who worked on Operation Yewtree from 2012 to 2015, said the creators of The Reckoning had not approached him, but he would have refused to participate in the program.
He added: "I don't see it as anything other than exploitation and harm to the people affected by it.
"This is not something from the obscure and distant past. This is relatively recent.
"I don't see it as anything other than sensationalism."
Pankhurst said he believes it would be a "smart decision" for the BBC to abandon the drama.
He added: "What positive contribution can this bring to this story?
"The reality is that it will upset many people, so there is no need for that.
"It makes me very anxious.
"It's morally and ethically better to take a stand just to withdraw it."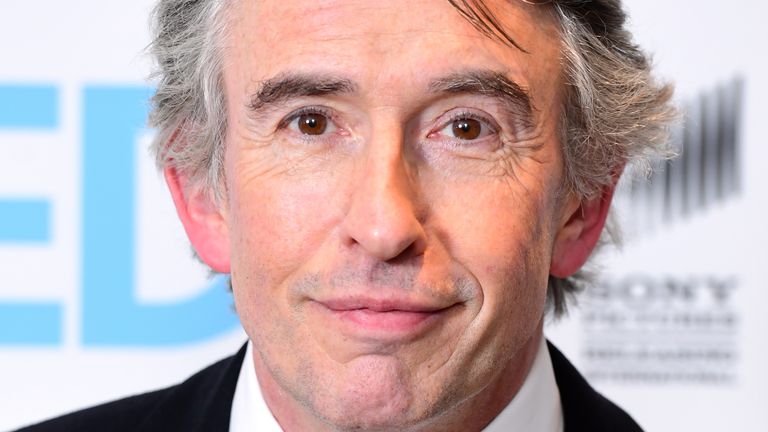 Why later this year may be more victims of Seville
Richard Scorrer, whose law firm represented the interests of the 168 victims of Seville, criticized the BBC's involvement in the drama and said he had spoken to survivors who had "real difficulties" with it.
The head of abuse law at Slater & Gordon told Sky News: "If the Catholic Church had made and broadcast a documentary about abuses and cover-ups in the Catholic Church, it would obviously have been upsetting for the survivors and they wouldn't have felt it yes. an appropriate way to solve problems.
"I think the same thing is happening here."
However, another lawyer, who represented the interests of dozens of Seville victims, said he thought more could appear later this year after The Reckoning aired.
Alan Collins, who heads a sexual assault group at Hugh James' s lawyers, told Sky News that he knows three victims who consulted with the drama and supported it.
He added: "Celebrity status can be misused, as we continue to see – with a lot of high-profile cases – so it's important that we remind ourselves, otherwise the risk is that the lessons will fail."
What was the scandal with Jimmy Seville?
Veteran DJ and broadcaster Jimmy Seville died in October 2011 at the age of 84 after suspected pneumonia
At the time, tribute was paid to the former Radio 1 presenter, known for representing the BBC show Jim'll Fix It and Top of the Pops and who was awarded the Queen's Knighthood in 1990.
Shortly after his death, a report by two Newsnight journalists investigating Seville's abuses was canceled for editorial reasons, according to its then-editor, a few weeks before the Christmas tribute was broadcast.
The ITV documentary aired in 2012 starring five women who said that in the late 1960s and 1970s, when they were schoolgirls, Seville was subjected to indecent attacks
In October 2012, the metropolitan police launched Operation Yewtree to investigate allegations of abuse by Seville and others, with hundreds of alleged victims coming forward.
An NSPCC study in 2014 found that Seville abused at least 500 people, with the youngest victim being just two years old.
A 2016 investigation by former High Court Judge Dam Janet Smith found that at least 72 people had been sexually assaulted by Seville in connection with his work for the BBC. Among them are eight victims who were raped – the youngest victim is only 10 years old
The investigation revealed that the crime took place from 1959 to 2006, with the largest number of victims related to Seville's work on Top of the Pops
It is now believed that Seville was one of the most prolific sex offenders in Britain, who died without facing justice
What did the BBC say?
A BBC spokesman told Sky News: "The drama will look at the impact of Seville's horrific crimes on his victims, the helplessness felt by many when trying to raise alarm, and how Seville used his celebrity to hide in plain sight.
"We work closely with many people whose lives have influenced him to have their stories told with tenderness and respect."
Earlier, Coogan said that he did not "take his decision to play Seville lightly," and the script "hears a terrible story, which, no matter how painful, must be told."
He also insisted that the BBC was "prosecuted" for the series, and there was no "whitewash" in the drama.
The screenplay was written by Neil McKay, among other authors of the BBC drama "Four Lives" about the serial killer Stephen Port, who received praise for his portrayal of the victim.
https://news.sky.com/story/jimmy-savile-victim-groped-on-tv-fears-steve-coogan-will-struggle-playing-monster-as-bbc-drama-faces-calls-to-be-axed-12612051