Greyparrot, an AI startup that uses computer vision technology to monitor, analyze and sort tons of waste to scale, has completed a round of Series 8 funding worth £ 8.8 million.
Investments led by Una Terra involving investors, including Closed Loop Partners, Unreasonable Collective and SpeedInvest, will allow Greyparrot to increase its global application, expand into new wastes to include some of the world's heaviest polluting industries, and double its research and development.
To date, data on the 2.1 billion tonnes of waste generated each year have been limited, which means that there has been no systematic transparency regarding their composition or accountability for how waste is handled. This to some extent explains why the level of recycling at best remained at 10%.
Despite all the efforts of consumers to recycle, poor packaging design and inefficient sorting mean that much of what goes in the trash still goes to landfill. Greyparrot's investment comes at a time when tightening regulation, fueled by consumer demand, continues to put pressure on the $ 1.6 trillion waste management industry to clean up the planet.

Since its inception in 2019, Greyparrot's artificial intelligence-based computer vision system has analyzed more than ten billion units of packaging at sorting plants to increase recycling speeds and introduce accountability to the waste generation chain. Its customers occupy 60% of the waste management market, including industry leaders such as Suez, Biffa and Veolia. The unprecedented data the company has collected on product packaging directly influences packaging policy and design, enabling stakeholders to make data-based decisions throughout the waste value chain.
In addition, recycling equipment suppliers have incorporated the Greyparrot AI model into their sorting machines and robots.
"Waste has been identified as the fourth leading cause of climate change, but there is little data on it at best," said Michele Drackman, co-founder and CEO.
"This is a huge lost opportunity. We evaluate waste in monetary terms – something that is perceived as negative. Providing access to detailed data on waste can also have a major impact at the macro level, helping to shape government recycling policies and influencing the decisions that producers make regarding their packaging. "
Biffa, a sustainable leader in the UK waste and recycling industry, is testing the Greyparrot system at its plastics recycling plant in Wigan. "Technology has the potential to give us greater visibility of our operations and is in line with our vision of a circular economy," said site manager Ian McSpirit.
"We use systems to analyze the real-time purity of our PET material."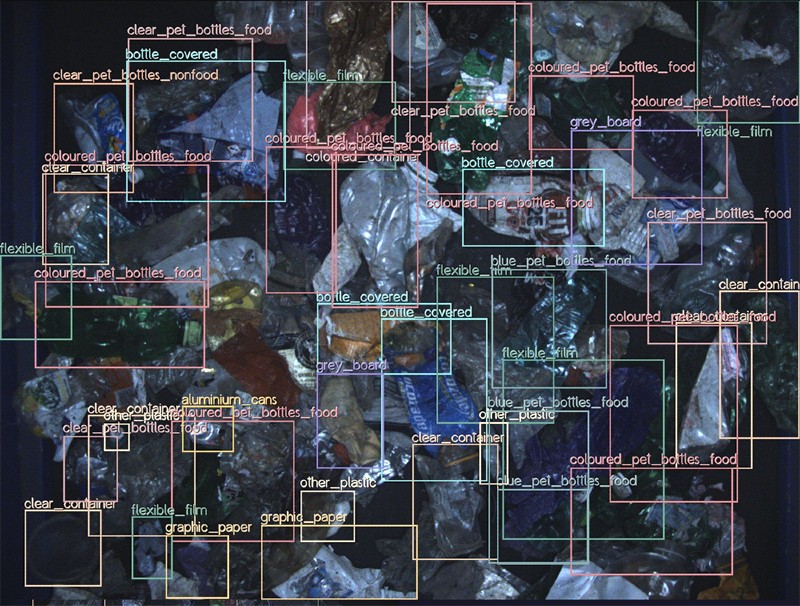 Luca Zerbini, former vice president of sustainability at Amcor and now a partner of the ESG-focused venture fund Una Terra, said: "From the first meeting we knew we wanted to lead this round: Greyparrot has a stellar founding team with a wealth of industry experience. waste management, artificial intelligence and machine learning, a technology solution that works with existing infrastructure, and industry-leading customer satisfaction indicators, which is the best forecast for significant growth in the future. "
"David Attenborough's Blue Planet has convinced me that I must join the fight to save the world"