An open letter to the Prime Minister and the Chancellor was voiced against the payment of tax from energy companies.
Political pressure has intensified on the UK government demanding a one-off additional tax to fund support for customers facing high electricity bills and struggling with cost of living crisis.
But in response, 31 organizations in the UK's offshore energy supply chain wrote a letter calling for an end to speculation about such a tax.
They say the move "will not help consumers sustainably and will only further reduce investor confidence in the UK".
The Treasury declined to take into account a report in the Financial Times Chancellor Rishi Sunak is considering introducing a levy on wind farm profits as well as from oil and gas companies.
According to the document, a government insider said that "oil and gas producers in the North Sea – this is only half the picture", as high gas prices have pushed profits all power generators.
Mr Sunak, like Boris Johnson, expressed a reluctance to follow the path of a tax on windfall income, but he acknowledged the need to be "pragmatic" in the face of cost-cutting.
The prime minister has promised further assistance in supporting families in need, but has previously said he is "not attracted" by the idea of ​​new taxes.
Read more:
Explain: What is an unexpected tax?
Analysis: Unexpected taxes have been tried before – could such a move have the opposite effect?
In a letter published on Tuesday by the trading body Offshore Energies UK (OEUK), which represents more than 400 companies in the sector, signatories warn that the industry is only in the first days of recovery after suffering significant losses recently.
It says: "A one-off tax on energy producers will not help consumers sustainably and will only further reduce investor confidence in the UK, the dramatic effect of which we will experience for years to come.
The UK is becoming less attractive
"And it will do nothing to combat the cyclicality of the energy system related to global supply and demand, and the UK will become much less attractive to investors who will look elsewhere for the long-term stability they need to implement major energy projects."
It went on to say that any "tax on unexpected payments" risks operators – large and small – cutting their investment plans in response, which could affect jobs.
Thousands of jobs lost
"The consequences of any cessation of investment will be felt throughout the supply chain, through jobs and communities that the industry supports, both directly and indirectly.
"For the tens of thousands of jobs supported in the industry, the long-term impact of the payroll tax will be even greater.
"It's not least because it came after a downturn that particularly felt the side of the industry's supply chains when thousands of manufacturing roles were lost up and down the country."
OEUK Executive Director Deirdre Mitchi added that after "significant downturns" in the industry, investment in cleaner energy and the sector that supports it should be encouraged.
The pressure to pay income tax came from Labor, but also from some senior Tories.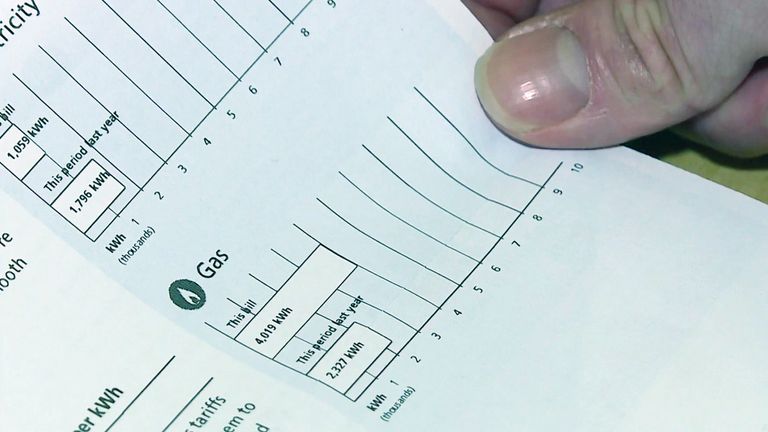 A Treasury spokesman said: "We understand that people are struggling with rising prices, and while we cannot protect everyone from the global challenges we face, we are supporting British families to move into the coming months through a support package at 22 billions of pounds. "
31 letters signed by: 3T Energy Group, Aker Offshore Wind, Apollo, Aubin Group, Baker Hughes, Bilfinger, Blade Energy Partners, Carjon-NRG, Dron Dickson, Exceed, Fennex, Global E&C, Halliburton, Hydrasun, ODE Asset Management, Offshore Water Management, Optimus Plus, PD&MS Group, Petrofac, Ponticelli, Prodrill Energy Resource Solutions, Semco Maritime, Stork, Subsea7, TechnipFMC, Tees Medical Services, Texo Group, Three60 Energy Group, Vysus Group, Wood and Worley.
https://news.sky.com/story/cost-of-living-windfall-tax-wont-help-say-energy-companies-as-sunak-considers-including-green-producers-in-levy-12620115