Suella Braverman was knocked out of the race for the Conservative leadership in the second round of voting.
Ms Braverman received 27 votes from Tory MPs, five fewer than she received yesterday.
The remaining five candidates will advance to the third round on Monday with the following votes:
Tory MPs will go through successive rounds of voting until there are only two contenders left.
In the first vote yesterday, Jeremy Hunt, the former health secretary, and Nadhim Zahavi, the newly appointed chancellor, were eliminated from the race.
They were both short of the 30 votes needed to advance to the next round, with Mr Zahavi getting 25 and Mr Hunt 18.
The final stage is expected to be reached by the end of next week at the latest, leaving the final pair to hold a vote over the summer and face a vote from the wider Tory party membership – with results announced on September 5.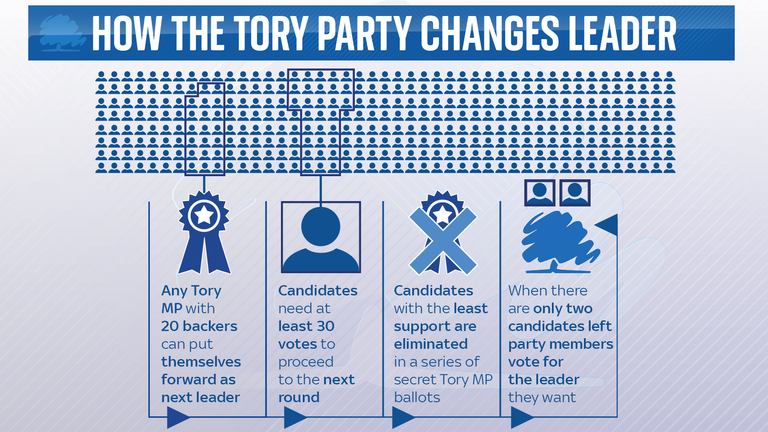 After that, a leadership contest was launched Boris Johnson announced his resignation last thursday.
His statement followed an avalanche of ministerial resignations for his treatment of disgraced MP Chris Pincherand allegations that he lied about his knowledge of inappropriate behavior by the former deputy chief of the department.
Mr Johnson remains at No 10 as caretaker prime minister while the contest is held.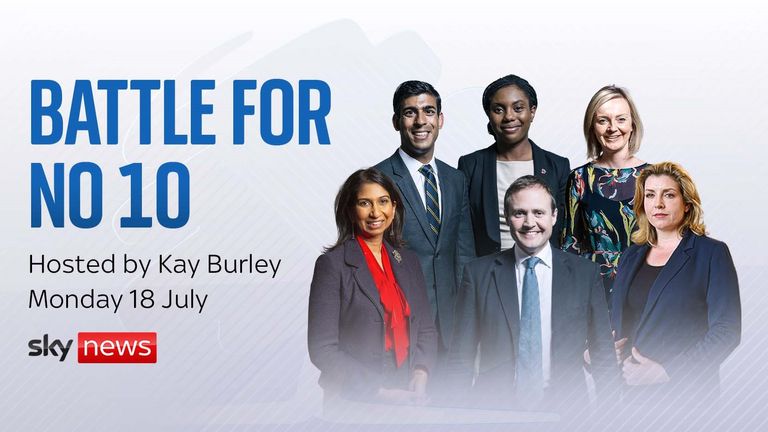 Sky News is hosting a live televised debate with the contenders to be the next leader of the Conservative Party, and therefore Prime Minister, and you can be in the virtual audience.
The debate will be hosted by Sky News presenter Kay Burley on Monday 18 July.
If you would like to be a member of the virtual audience and be able to ask a question, please send an email NewsDebates@sky.uk.
https://news.sky.com/story/suella-braverman-knocked-out-of-conservative-leadership-race-in-second-round-of-voting-12651874