Illegal waste exports from Kent have prompted P&D Material Recovery Ltd to hand over thousands of pounds to an environmental charity.
In March 2019, the company filled 11 containers with plastic contaminated with banned waste at Chatham Dockyard, Gillingham. The two consignments, described as plastic scrap, weighing a total of around 220 tonnes were to be sent to a facility in Turkey.
However, intervention and enforcement by the Environment Agency resulted in a bird charity in Sandwich being awarded £13,000 to improve the local habitat. P&D also paid the Environment Agency's costs of almost £11,000 from the investigation.
This violation of international law on the export of illegal waste was discovered during a routine inspection. The containers were found to include plastic contaminated with soiled diapers and sanitary pads, as well as condoms, cotton buds, glass, textiles, including old underwear and cans.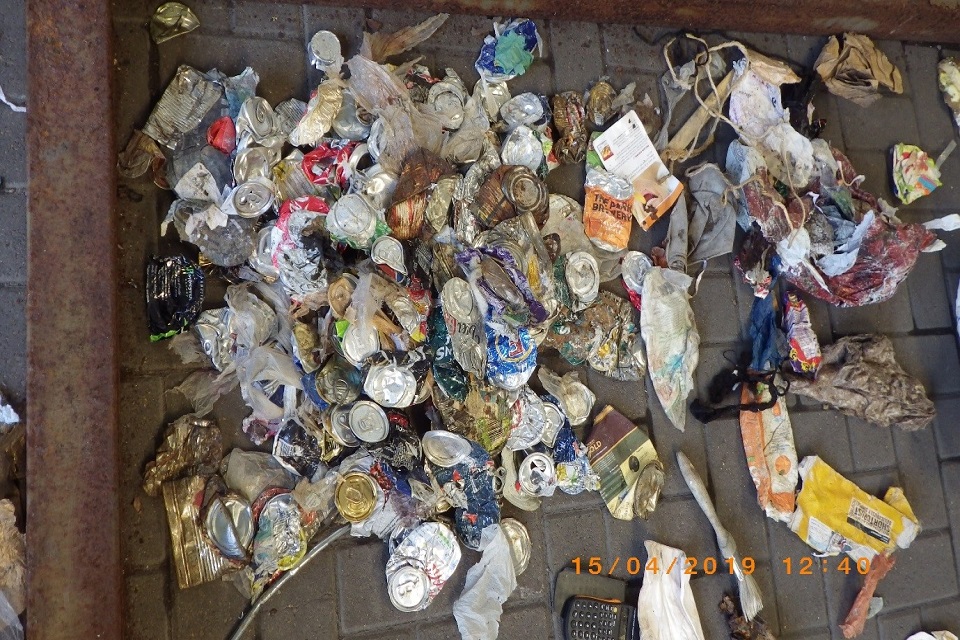 The company agreed that the tested contents were unfit for export and that it returned the containers to its plant and sent them to be incinerated.
To prevent further violations, the company agreed to hire additional staff and hire a company specializing in waste sorting stations to develop a secondary treatment system and an additional collection station.
Stephen Young, the Environment Agency's lead investigator on the case, said:
We want all waste producers and recycling companies to be responsible and ensure that they only export materials that can be legally and safely sent overseas for recycling.

Illegal export of waste spoils the lives and environment of those abroad.

All waste exports from the UK must comply with the Waste Delivery Regulations and the Environment Agency has a system of inspections to check compliance.
P&D Material Recovery Ltd made a payment of £13,000 as a civil penalty, also known as an enforcement obligation. The Sandwich Bay Observatory Foundation, which preserves and records the natural environment in the Sandwich Bay area, used the money for its "Restarow Scraping Project".
Scrape is a man-made wetland that serves as a refuge for many ducks and wading birds. The charity has redesigned and enlarged the shallow lake to benefit resting, migrating and breeding birds and to include accessible shelter. Birds found here include black gulls, larks, swifts and several pairs of warblers have nested here in recent years, the first ever for this part of east Kent.
P&D Material Recovery Ltd, of St Mary's Island, Chatham, will pay Environment Agency costs of £10,845.60 for breaching the Transboundary Movements of Waste Regulations 2007 and attempting to export illegal waste.
ENDINGS.
Notes for editors
By fulfilling their obligations, companies and individuals can offset some of the environmental damage they cause, including by contributing financially to a local project. The Environment Agency must also ensure that the offender makes changes to their activities to prevent similar damage in the future.
While agreeing to take enforcement action, the Environment Agency continues to pursue organizations and individuals where evidence suggests a high level of culpability and serious environmental damage.
Media enquiries: 0800 141 2743
https://www.gov.uk/government/news/soiled-nappies-among-banned-waste-exported-to-turkey