Together with Mel, he hosted a popular reality show Sue Perkins in its first seven years, during which time it has gone from a cult favorite to a can't-miss television juggernaut.
However, in a new candid interview with Guardianthe comedian revealed that she wasn't completely sold on the show before the first season debuted.
She recalled: "I remember calling Perks and saying, "Don't worry mate – no one will ever see this." Because we were really afraid. We thought: "Well, this is the end of our career. It was the easiest, most boring thing we've ever done. Who wants to look at the cakes?'
When Bake Off ended up being a huge success, it seems no one was more surprised than Mel and Sue themselves.
"It was just crazy," she said. "Nobody could have predicted it would explode like this – we certainly couldn't. What a joy that such madness happened to you at the age of 40. That doesn't happen with two old birds."
Mel also opened up about the decision she and Sue made not to join Bake Off when it moved to Channel 4, at which point Noel Fielding and Sandi Toksvig took over as host (Sandy has since left the show and been replaced by Matt Lucas).
She explained: "I think it took us less than 20 seconds to realize we weren't going to do it.
"We believed the show was produced by the BBC. And basically, the creators of the show were just going to "See You" and trying to make money. And we didn't like that."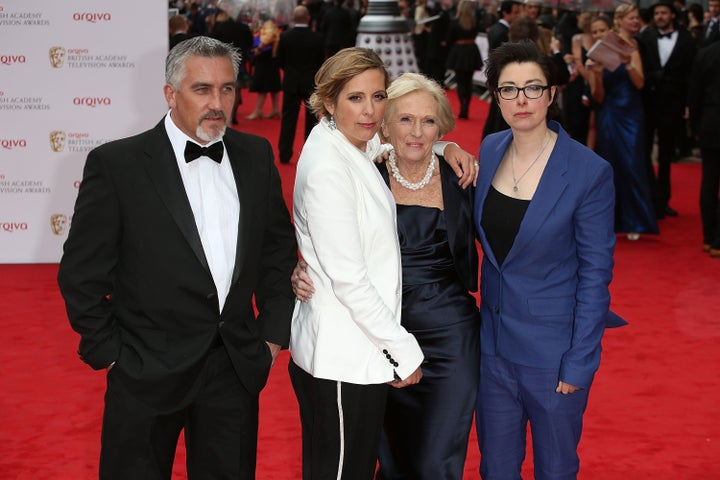 Bake Off returns for series 13 later this week on Channel 4.
Despite speculation that the recent death of Queen Elizabeth II may force the broadcaster to delay the launch, this was confirmed over the weekend that the series will premiere as scheduled on Tuesday night at 8:00 p.m.


https://www.huffingtonpost.co.uk/entry/mel-giedroyc_uk_631ef113e4b0ed021df42d84